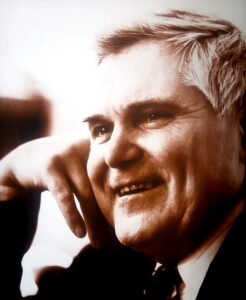 The Conference "Geoarchaeology and Archaeological Mineralogy" is continued the All-Russian Youth Scientific School "Geoarchaeology and Archaeological Mineralogy", which has been held consistently since 2014.
The Conference is named after the famous Russian scientist, Honored Scientist, Doctor of Geology and Mineralogy Victor V. Zaykov who is the founder of geoarchaeological studies in the Urals.
The relevance of the Conference is associated with the application of natural scientific methods in the knowledge of the prehistoric past. It acquaints with modern geological, geophysical, mineralogical, petrographical and geochemical analytical methods of studying archaeological sites and artifacts of ancient human activity.
The Conference promotes to coordinate and increase of efficiency of multilevel preparation of scientific experts of the most different directions.
The main goal of the conference is the formation of creative connections between geological and archaeological institutions and accelerated involvement of young scientists in the area of interdisciplinary research.
More than 500 experts and students from 44 scientific and educational institutions of the Urals, Siberia, Central Russia, Ukraine, Kazakhstan, Azerbaijan, Georgia, Bulgaria, Great Britain and the United States took part in the Conference during the years of its existence. During the Conference, there is a live online broadcast of the sessions that provides absentee participants to present and participate in discussions.
The participants have an opportunity to familiarize themselves with the laboratory facilities of the Institute of Mineralogy of the South Ural Federal Scientific Center RAS, (optical and electron microscopy, infrared spectroscopy, LA-ICP-MS, X-ray phase and X-ray spectral analysis), as well as to receive consultations on the sampling methods, preparation of research preparations, selection of the optimal mode of analysis, etc.
The Conference program includes workshops on ancient technologies and field trips to archaeological and geoarchaeological sites of the Chelyabinsk region.
The Conference materials are published annually in the peer-reviewed Proceedings "Geoarchaeology and Archaeological Mineralogy" n Russian and from 2019, the publication of expanded Proceedings in Springer entitled "Geoarchaeology and Archaeological Mineralogy. Proceedings of Geoarchaeological Conference, Miass, Russia" within the series "Springer Proceedings in Earth and Environmental Sciences).